There are lots of ways to make
sugar coated violets
. Since my two violets are blooming profusely, it was time to make a few to top a basic buttermilk cake from
Lottie and Doof
.
This is what they look like after 14 hours in the fridge
Be sure to give yourself a day for the egg whites to dry, making them ahead of time so that they will be ready for cake decoration.
Several KnitWits were served cake and ice cream yesterday sans the violet toppers since they were still drying. Should have read the recipe two days ago. Oh well.
Still knitting on the chevron Delancey cardigan and am half way through one sleeve. Pictures later.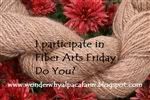 and linking with a new site, from a home schooler in South Africa