Now how can you say you don't like crock pot food? If that is your mantra, you may have not tried this recipe:
Crock Pot Cashew Chicken:
2 lbs boneless & skinless chicken breast tenders
1/2 cup cashews
1 garlic clove, minced
4 tbsps rice wine vinegar
2 tbsp brown sugar
1 tbsp canola oil
1 tsp grated fresh ginger
1/4 cup all purpose flour
1/2 cup soy sauce
1 tsp black pepper
1/4 tsp red pepper flakes
4 tbsps ketchup
Go
here
for the directions to assemble and cook. And perhaps change your mind about crock pots.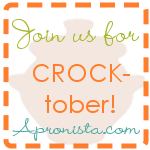 And not just another soup:
Garth Williams, illustrator
Zuppa Toscana
1 lb. Italian sausages (use spicy to get that signature Olive Garden flavor)
4-6 russet potatoes, chopped
1 onion, chopped
1/4 c. REAL bacon pieces (optional)
2 Tbsp. minced garlic (about 3-4 cloves)
32 oz. chicken broth
1 c. kale or Swiss chard, chopped
1 c. heavy whipping cream
2 Tbsp. flour

1. Brown sausage links in a sauté pan.
2. Cut links in half lengthwise, then cut slices.
3. Place sausage, chicken broth, garlic, potatoes and onion in slow cooker. Add just enough water to cover the vegetables and meat.
4. Cook on high 3-4 hours (low 5-6 hours) until potatoes are soft.

30 minutes before serving:
5. Mix flour into cream removing lumps.
6. Add cream and kale to the crock pot, stir.
7. Cook on high 30 minutes or until broth thickens slightly.
8. Add salt, pepper, and cayenne to taste